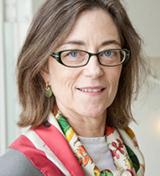 Welcome to the Department of Obstetrics, Gynecology, and Reproductive Sciences at the University of California, San Francisco. Our robust academic department has a mission to improve the lives and health of all women through excellence and innovation in patient care, scientific discovery, education, and advocacy. As leaders in women's health, we are committed to providing the highest quality patient care, to educating health care providers and scientific investigators, and to conducting and promoting cutting edge research to advance knowledge in our field. Our faculty members are passionate leaders in women's health policy development and we value our strong connection to the community, fostered through our relationship with the UCSF National Center of Excellence in Women's Health.
Our faculty members are committed to educating medical students, residents, clinical fellows, other postgraduate trainees, and allied health professionals, as well as to continuing medical education. Our programs train physician leaders and other health care professionals to provide innovative, compassionate, and evidence-based care for a diverse population of women and we encourage close collaboration across clinical disciplines. Our education and training programs attract the best and brightest, ensuring future generations of exceptional healthcare providers and researchers. We are proud to contribute to the training of talented and motivated individuals who seek to make a difference in the world.
Consistently ranked top in the nation in NIH funding, our faculty are involved in a range of clinical, translational and basic research programs. The breadth of our research enterprise is demonstrated by our many programs, including the Center for Reproductive Sciences, the Bixby Center for Global Reproductive Health, the Program on Reproductive Health and the Environment, the Preterm Birth Initiative, the Center for Maternal-Fetal Precision Medicine, Advancing New Standards In Reproductive Health (ANSIRH), and the UCSF NIH National Center for Translational Research in Reproduction and Infertility (NCTRI). We are proud that the work of our faculty has led to significant advancements in women's health.
Our research and educational programs seek to translate the latest in research and training into comprehensive, compassionate care; our obstetricians and gynecologists provide personalized healthcare to meet each woman's needs across the lifespan from early development, to childhood and adolescence, and through the reproductive years into menopause and beyond. Our specialists offer preventive gynecologic care, reproductive endocrinology and treatment of infertility, and prenatal care from the preconception period through delivery and postpartum. For women with complex pregnancies and high-risk conditions, we offer comprehensive prenatal diagnosis and management for any complications that arise. We also have physicians who specialize in complex gynecologic disorders and malignancies. To promote every individual's health and well-being, the range of women's health services that we provide includes holistic approaches to wellness.
Thank you for your interest in our research and educational programs, and our many clinical services. Our website provides additional information, and we welcome you to contact us with any questions or comments.
Best,
Mary E. Norton, MD
Professor and Interim Chair
Obstetrics, Gynecology & Reproductive Sciences
David E. Thorburn, M.D. and Kate McKee Thorburn Endowed Chair in Perinatal Medicine and Genetics