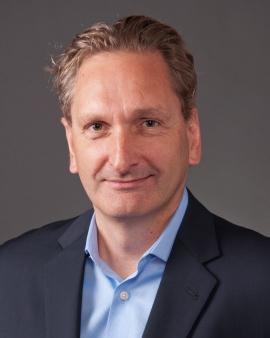 Aleksandar Rajkovic appointed first Chief Genomics Officer
By Nicholas Weiler on April 12, 2018 | UCSF.edu
In a move that underscores the increasingly important role of genomics in medicine, UC San Francisco has appointed Aleksandar Rajkovic, MD, PhD, as the first Chief Genomics Officer (CGO) of UCSF Health. His appointment, which follows a national search, is effective May 1, 2018.
In this role, Rajkovic, previously of the University of Pittsburgh Medical Center, will direct the activities of UCSF's existing clinical genomics laboratories and work together with campus leadership to organize the clinical genetics and genomics services across the health system.
As CGO, Rajkovic will report to Josh Adler, MD, executive vice president of UCSF Health. He will have a joint academic appointment as a UCSF professor in the departments of Pathology and of Obstetrics, Gynecology and Reproductive Sciences, and will serve as the Stuart Lindsay Distinguished Professor in Experimental Pathology.
The CGO's first priorities will include understanding the needs of various departments and patient populations for genomic services across the system, particularly as they relate to genetic testing services, said Adler. Toward that end, he will collaborate closely with UCSF genetics leadership in UCSF Benioff Children's Hospitals in San Francisco and Oakland, the Helen Diller Family Comprehensive Cancer Center, and adult clinical services offered through UCSF Health to identify critical needs and opportunities for growth and partnerships.
"The creation of this new role – one of the first such positions in the world – marks an advance in genomic medicine within our health system," Adler said. "UCSF has been at the forefront of the precision medicine movement for over a decade. We have the utmost confidence that Dr. Rajkovic is the right leader to guide UCSF Health into the next era of genomic medicine."