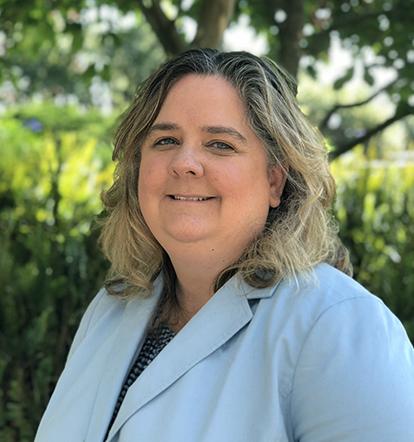 Beth Glascock Appointed Chief Financial Officer of the Department
Beth Glascock has been chosen as the new Chief Financial Officer for the Department of Obstetrics, Gynecology & Reproductive Sciences.
Beth graduated from Louisiana Tech University in Ruston, LA with a degree in English and has a Master of Public Administration from The George Washington University. Prior to accepting this position, she served as the Executive Director of Finance in the School of Medicine at UC Riverside, and worked in finance and administration at Emory University School of Medicine, and Vanderbilt University School of Medicine.
Her first venture into the world of healthcare, and particularly women's health, was with N Street Village, a DC housing and advocacy group for homeless and low-income woman. Her subsequent 12 years of work in academic medicine have afforded her many opportunities to work closely with all aspects of the enterprise: research, education, and clinical. These experiences and a proven track record of success in finance will be invaluable in meeting the Departmental goals and objectives.
Beth will be responsible for the financial and budgetary strategic planning, development of ad hoc financial reporting, development and management of internal control of the Department's financial models, resources, and budgets across all sites, programs and missions. She will develop and ensure that financial plans are consistent with the Department's overall strategic plans. Beth will assume her position April 19, 2018.