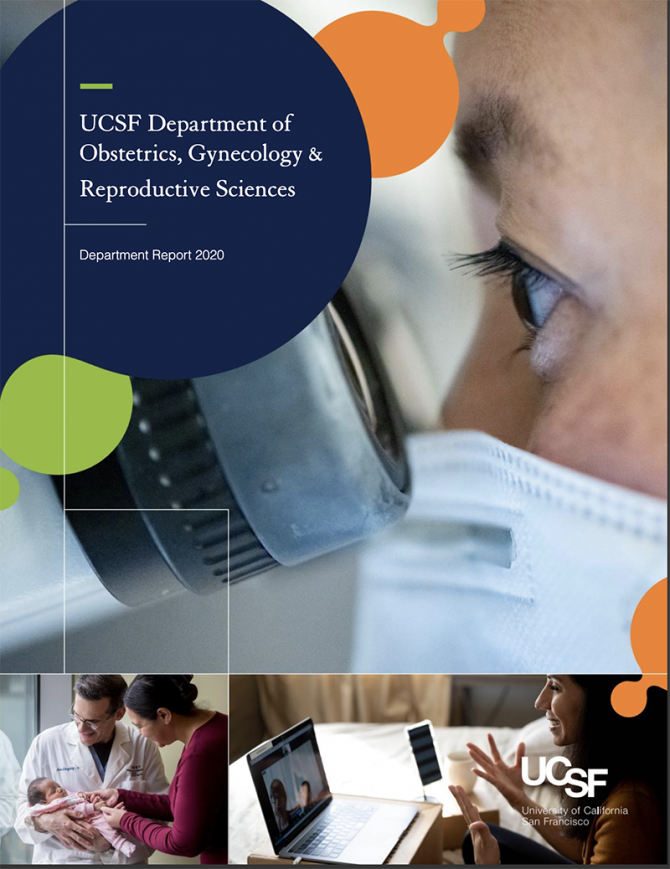 UCSF Ob, Gyn & RS 2020 Department Report
We are pleased to announce the release of our 2020 Departmental report. This report marks a moment in time - specifically fiscal year 2020 - but these months were like no others. 
This report is designed to describe in part our shared experience of the past year. Our mission areas came to life in a myriad of ways and we hope that the vignettes shared in this report will serve to tell part of that story.  We invite you to explore this report and hope that you will share our pride in the many ways that the UCSF Obstetrics, Gynecology & Reproductive Sciences Department showed up and stepped-up during this monumental year.