Mission statement: We provide clinical and consultation services to patients and clinicians in all aspects of obstetric and maternal care, reproductive genetics, and fetal diagnosis and therapy. Members of the division strive to advocate for our communities; provide just, equitable, and patient-centered care; lead cutting-edge research on prevention and treatment of maternal-fetal disorders; and train the next generation of leaders in maternal-fetal medicine.
We provide a full line of direct clinical and consultation services to patients and physicians in all aspects of maternal care and fetal disorders. The perinatologists in this division offer expert consultations for all maternal complications, including maternal heart disease, neurologic disorders, immunologic disorders, gastrointestinal and genitourinary disorders, as well as for fetal conditions such as multiple gestations, Rh and other alloimmunization, fetal growth disorders, and all types of fetal anomalies.
Division faculty direct and manage the Birth Center (site for labor and delivery and the inpatient antepartum unit), which serves as a central place in the Department for teaching obstetrics to students, residents and clinical fellows.
Faculty research involves biologic and clinical investigations addressing a broad range of topics across the disciplines of maternal-fetal medicine and genetics.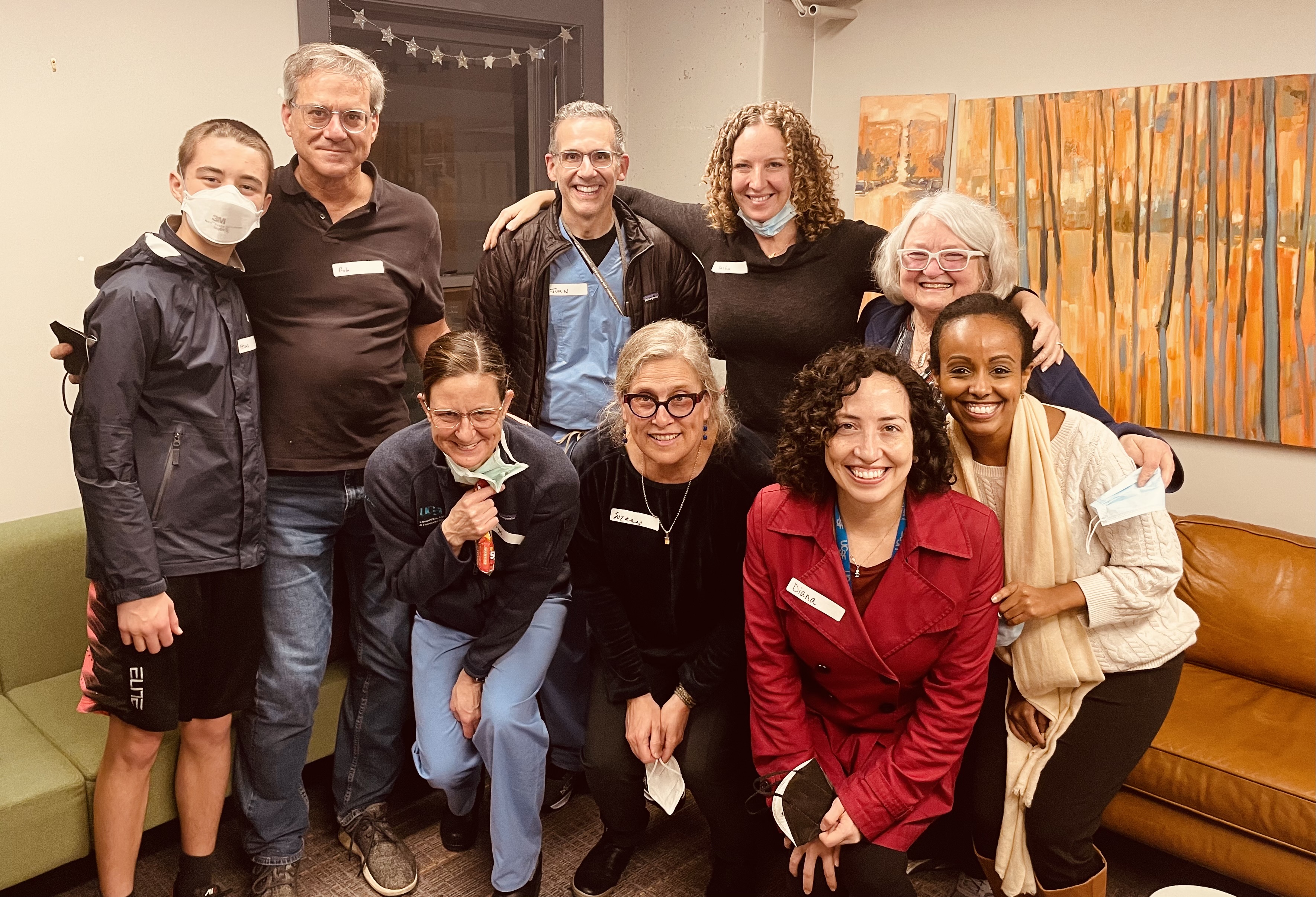 Members of the MFM team volunteering together to help homeless youth at "At the Crossroads" in January 2023.
---
Center for Maternal-Fetal Precision Medicine
Doctors Mary Norton and Tippi MacKenzie of the UCSF Departments of Obstetrics, Gynecology, & Reproductive Sciences and Surgery proudly announce the formation of a trans-disciplinary program designed to improve our understanding and treatment of patients with congenital anomalies and pregnancy complications. The Center for Maternal-Fetal Precision Medicine aims to integrate resources and talent between scientists and clinicians to accelerate research and clinical trials of fetal and neonatal interventions, create stronger bridges between basic research and clinical applications, and improve maternal, fetal, and neonatal care. For more information you can contact the center at [email protected] or visit the website at mfprecision.ucsf.edu
Specialized care for women with polycystic kidney disease
The UCSF PKD Center of Excellence and UCSF Department of Obstetrics and Gynecology, Maternal Fetal Medicine have joined forces to provide specialized care for women with polycystic kidney disease. We have dedicated services in prenatal care for the unique needs of women with PKD under the expert guidance of Dr. Melissa Rosenstein. We also have extensive support for genetic counseling to help women with this condition prepare for family planning. In our Division of Reproductive Endocrinology and Infertility, Dr. Hakan Cakmak will provide dedicated support for PKD women wishing to pursue pre-implantation genetic diagnosis.
Preterm Birth Fellowship Program
Explore opportunities in this unique program.