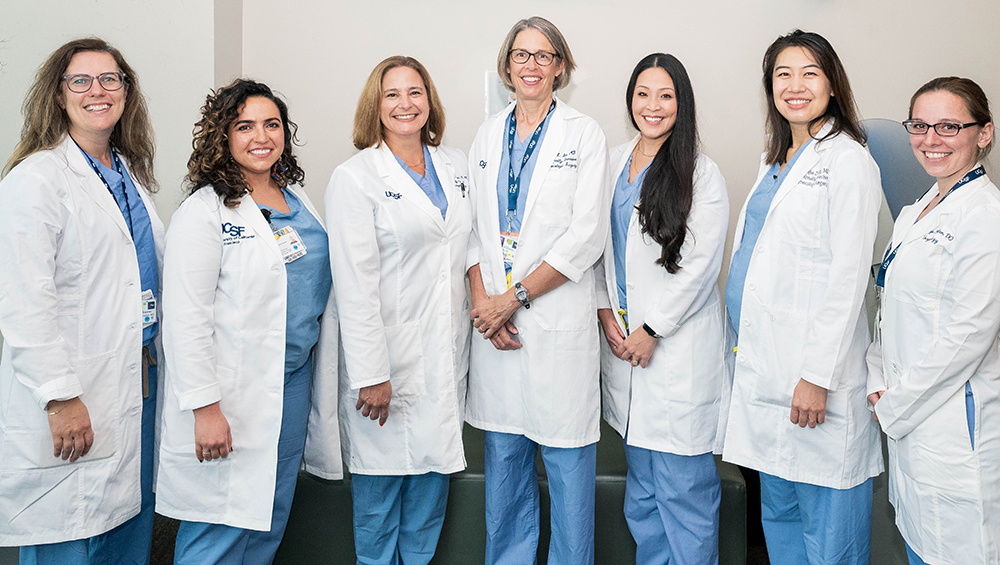 Left to right: Abigail Shatkin-Margolis MD, Zaineh Khalil NP, Jeannette Lager MD, MPH
Alison Jacoby MD, Traci Ito MD, Wenjia Zhang MD, Caitlyn Painter DO 
MIGS/Urogynecology provides clinical care and expertise in urogynecology, fibroids, endometriosis, pelvic organ prolapse, ovarian pathology, intrauterine scarring and pelvic pain treatments with a focus on minimally invasive surgical techniques. The Comprehensive Fibroid Center and Endometriosis Center, two specialized programs run by faculty, provide treatment for women with fibroids and endometriosis. Inpatient and outpatient surgical procedures are performed in the operating rooms at the UCSF Medical Center at Mission Bay and UCSF Medical Center at Mount Zion. In addition, we are a training site for the joint UCSF/Kaiser Oakland Urogynecology fellowship.
Jeannette Lager MD, MPH Interim Division Director