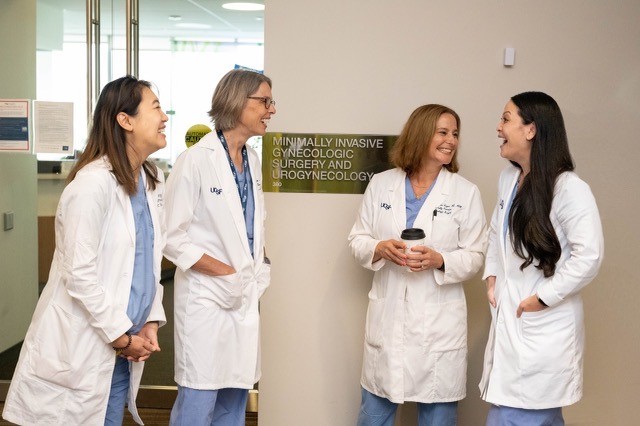 Left to right: Wenjia Zhang MD, Alison Jacoby MD, Jeannette Lager MD and Traci Ito MD
Minimally invasive surgery can be used to treat a range of gynecologic conditions and has many benefits over traditional surgery, including a lower risk of complications, less postsurgical discomfort and faster recoveries. Minimally invasive gynecologic surgery are surgical techniques performed with a digital camera connected to a telescope that is inserted either into your abdomen (laparoscopy) or through your cervix into the uterine cavity (hysteroscopy). A surgeon uses the lighted camera, as well as a variety of small instruments, to complete the procedure. The camera provides the surgeon with a clear view of the procedure, which is projected on high-definition digital video monitors located throughout the operating room. Robotic assisted surgery (using the da Vinci robot) is a form of minimally invasive surgery.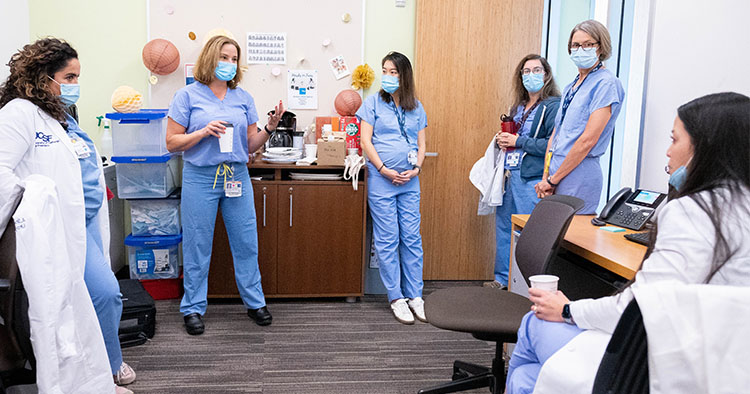 For more information, please visit the Center for Minimally Invasive Gynecologic Surgery at UCSF Health.