Fibroids are round muscle growths that develop within the uterus (womb). Fibroids are almost always benign (non-cancerous). Fibroids range in size from as small as a pea to as large as a melon. They are also called leiomyomas or myomas.
UCSF Fibroid Center
For additional information about our team, the condition, symptoms, diagnosis and treatment of fibroids, please visit: https://fibroidcenter.ucsf.edu/
Requesting an Appointment
Patients who would like to make an appointment can do so at the UCSF Health website: https://www.ucsfhealth.org/clinics/comprehensive-fibroid-center
Make a Gift to the Comprehensive Fibroid Program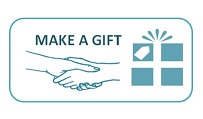 You can also contact Evelyn Rodewald at [email protected]
or 415-688-1284. No donation is too small for this great cause!