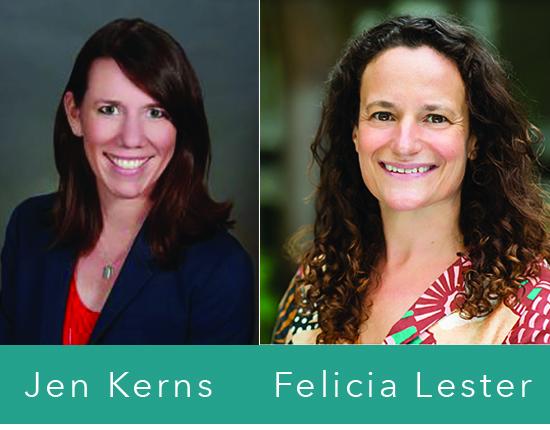 Co-Chairs for Well-Being
We are pleased to announced the appointment of Jen Kerns, MD, MS, MPH and Felicia Lester, MD, MPH as Associate Co-Chairs of Faculty Well-Being.
Dr. Kerns is an Associate Professor in our ZSFG division and the Director of the Complex Family Planning Fellowship and Director of Ob/Gyn research at ZSFG. Dr. Lester is an Associate Professor in our OGGS division and is the Medical Director of Gynecologic Services.
As co-chairs for well-being, they will partner with Departmental leadership teams including the larger UCSF wellness efforts to support our faculty.