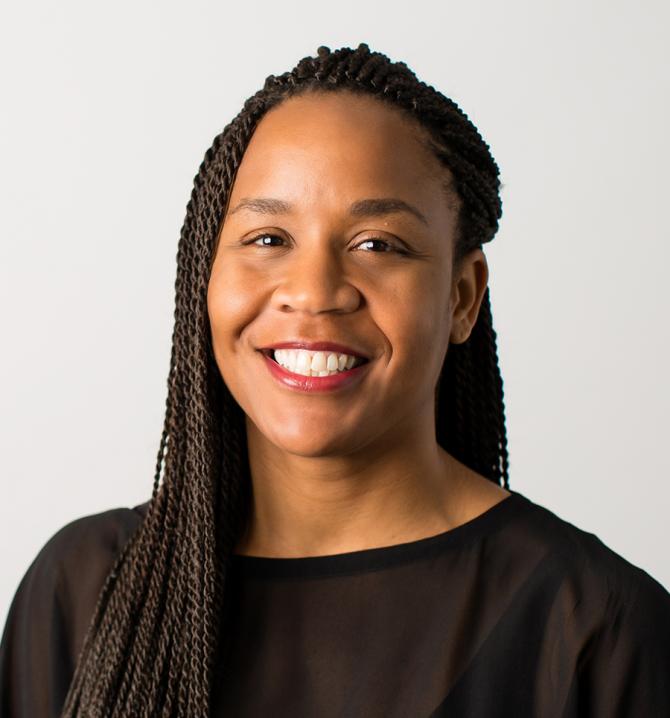 Dr. Andrea Jackson: Interim Director of Obstetrics, Gynecology & Gynecologic Subspecialties Division
The Department of Obstetrics, Gynecology & Reproductive Sciences is 
pleased to announce the appointment of Dr. Andrea Jackson as the Interim Director of the Obstetrics, Gynecology & Gynecologic Subspecialties Division.
Dr. Jackson joined our Department as a Family Planning Fellow in 2011 and is currently an Associate Professor. She is a Harvard- and UCSF-trained practicing ob/gyn who has dedicated her life to caring for women and their families throughout their reproductive lives.
From the moment she joined our Department, Dr. Jackson's commitment to women's health has been unwavering. Her interests in African American reproductive health, community engagement and medical education have come to life through her work, and she is nationally known for her leadership in Diversity, Equity and Inclusion.
Dr. Jackson has served as Medical Director of the Women's Health Center at ZSFG and worked closely with our ob/gyn medical students as the former Dean's Leader of the Education Action Group in the School of Medicine Differences Matter Initiative. She has been instrumental in the development of an interdisciplinary clinical group, EMBRACE, which focuses on prenatal care for Black women & families at UCSF and integrates behavioral healthcare into perinatal and post-partum care.
Recently, she was recognized for her excellence in education as the recipient of the "Best Lecture" of the UCSF 2019 Bridges medical school curriculum for her lecture entitled "Race, Ethnicity and Health" and was selected by the 2018 UCSF medical student graduating class for induction into the AOA.
In addition to her appointment as interim OGGS division director, Dr. Jackson co-directs the UCSF Black Women's Health & Livelihood Initiative which directly addresses the barriers that create unequal health for Black women. As you can see, she has made quite an impact on our Department, on UCSF, and those whom she serves.