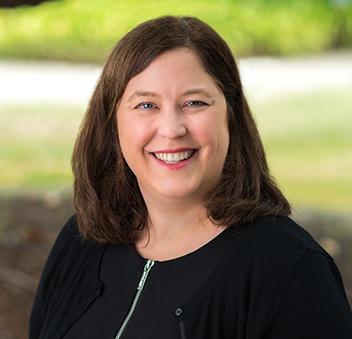 Mary Beth Blasnek Appointed Zuckerberg San Francisco General Division Administrator
Mary Beth Blasnek has been chosen as the new Zuckerberg San Francisco General Division Administrator for the Department of Obstetrics, Gynecology & Reproductive Sciences. 
Mary Beth has been part of the UCSF community since 2014, serving as the Associate Director of Operations for Healthforce Center. In that role, she oversaw financial and administrative affairs and facilitating strategic planning efforts.
Prior to that she was both the Organizational Development Director and a Research Manager at consulting firm Acumen, LLC/The Sphere Institute where she led several projects for the Centers for Medicare and Medicaid Services. She also worked for Kaiser Permanente in several roles and at The Lewin Group. Mary Beth received her graduate degree in Health Policy & Management from Harvard's Chan School of Public Health and her undergraduate degree at Stanford.
With 20 years of experience in health care consulting, research, and administration, and an extensive background in project management and business process improvement, she comes with a wealth of expertise that will benefit both ZSFG Division and the Department as a whole. Mary Beth will assume her position April 2, 2018.