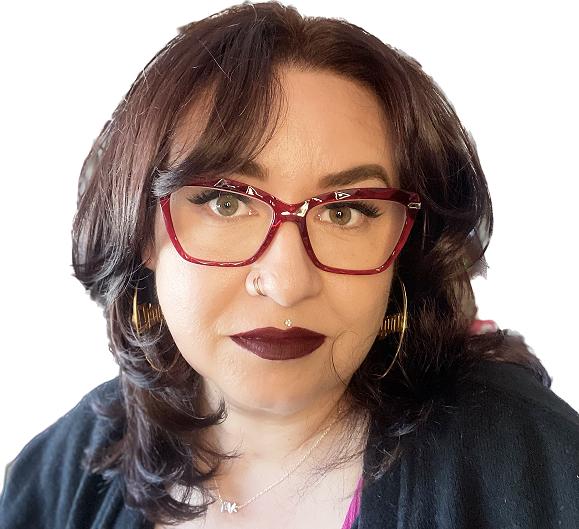 Veronica Alvarez: Associate Chair for Equity, Inclusion and Structural Change
We are pleased to announce that on May 1, 2023, Veronica (Vero) Noemi Alvarez, MPA, PMP will begin as the Associate Chair for Equity, Inclusion and Structural Change for the UCSF Department of Obstetrics, Gynecology, and Reproductive Sciences.
Vero started at UCSF in 2012 in the Proctor Foundation, after having completed a Bachelor of Science degree in biology with a minor in chemistry from University of San Francisco (2009).
She then worked at Stanford for two years while earning a Masters in Public Administration from USF (2014). In 2015 she returned to UCSF, joining our Department as Academic Affairs Human Resources Manager. Vero is responsible for all HR related actions for faculty, non-faculty academics, postdocs, graduate student researchers, and visitors.
In her current role, Veronica has advocated for policy, procedural, and cultural changes— both within our Department and within HR Shared Services and UC-wide practices. She has given voice to diverse perspectives and options driving equity and inclusivity in shareholder decision-making processes. She hopes to use her experiences and knowledge to advocate for change and to remind everyone that our diverse backgrounds matter.
In Vero's own words:
"My hope for this role is to work hard for positive change through transparency and vulnerability in hopes of true progress and growth in all our missions. I hope I can encourage others to find their voice and bring more perspectives forward so that we can better care for one another and our patients."
The Associate Chair position will serve as the staff counterpart to the Vice Chair role held by LaMisha Hill-Weller, PhD and they will work together to advance the following priorities:
Elevate a strategic vision for diversity, equity, and inclusion
Advance health equity in the Department's clinical services and the communities we serve
Support the recruitment, development, and retention of a diverse faculty, staff, and learner community, focusing on the promotion of a supportive and accountable climate