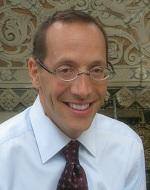 Mitchell P.
Rosen, MD, HCLD
Contact Information
Mailing Address:
2356 Sutter Ave, 7th Floor, Box 0916,
San Francisco, CA 94143
Practice Phone:
415-353-3040
Academic Phone:
415-353-7475
Academic Fax:
415-353-7744
Research/Clinical Interests
Folliculogenesis, controlled ovarian stimulation, fertility preservation for cancer patients.
Education/Training
| Year | Institution & Location | Degree | Field of Study |
| --- | --- | --- | --- |
| 1998 | Saint Louis University | M.D. |   |
| 2002 | University of Texas Medical Branch, Galveston, TX | Resident | Obstetrics and Gynecology |
| 2005 | University of California San Francisco, San Francisco, CA | Fellow | Reproductive Endocrinology |
Achievements & Recognition
| Year | Major Honors |
| --- | --- |
| 1998, 2002 | Honor Roll for Patient Care |
| 2002 | Ortho-McNeil Best Resident Teacher Award |
| 2002 | Best Resident Award |
| 2006-08 | Teaching Resident Award, UCSF School of Medicine |
Selected Publications
Zamah AM, Mauro MJ, Druker BJ, Oktay K, Egorin MJ, Cedars MI,Rosen MP. Will imatinib compromise reproductive capacity? Oncologist. 2011;16(10):1422-7. Epub 2011 Sep 23. PubMed PMID: 21948652.
Huddleston HG, Rosen MP, Gibson M, Cedars MI, Fujimoto VY. Ethnic variation in estradiol metabolism in reproductive age Asian and white women treated with transdermal estradiol. Fertil Steril. 2011 Sep;96(3):797-9. Epub 2011 Jul 20. PubMed PMID: 21774930.
Rosen MP, Johnstone E, Addauan-Andersen C, Cedars MI. A lower antral follicle count is associated with infertility. Fertil Steril. 2011 May;95(6):1950-4, 1954.e1. Epub 2011 Mar 3. PubMed PMID: 21376313; PubMed Central PMCID: PMC3080442.
Rosen MP. Do oocyte quality and quantity as measured by antral follicle count decline in parallel? Fertil Steril. 2011 Feb;95(2):482-3; discussion 484-5. Epub 2010 Dec 23. PubMed PMID: 21183174.
Yee J, Rosen MP, Blake MA, Baker ME, Cash BD, Fidler JL, Grant TH, Greene FL, Jones B, Katz DS, Lalani T, Miller FH, Small WC, Sudakoff GS, Warshauer DM. ACR Appropriateness Criteria on colorectal cancer screening. J Am Coll Radiol. 2010 Sep;7(9):670-8. PubMed PMID: 20816627.
Letourneau JM, Melisko ME, Cedars MI, Rosen MP. A changing perspective: improving access to fertility preservation. Nat Rev Clin Oncol. 2011 Jan;8(1):56-60. Epub 2010 Aug 24. PubMed PMID: 20736926.
Rosen MP, Sternfeld B, Schuh-Huerta SM, Reijo Pera RA, McCulloch CE, Cedars MI. Antral follicle count: absence of significant midlife decline. Fertil Steril. 2010 Nov;94(6):2182-5. Epub 2010 Feb 10. PubMed PMID: 20149366.
Huddleston HG, Rosen MP, Lamb JD, Modan A, Cedars MI, Fujimoto VY. Asian ethnicity in anonymous oocyte donors is associated with increased estradiol levels but comparable recipient pregnancy rates compared with Caucasians. Fertil Steril. 2010 Nov;94(6):2059-63. Epub 2010 Jan 13. PubMed PMID: 20056204.
Rosen MP, Shen S, Rinaudo PF, Huddleston HG, McCulloch CE, Cedars MI. Fertilization rate is an independent predictor of implantation rate. Fertil Steril. 2010 Sep;94(4):1328-33. Epub 2009 Jun 27. PubMed PMID: 19560757.
Rosen MP, Zamah AM, Shen S, Dobson AT, McCulloch CE, Rinaudo PF, Lamb JD, Cedars MI. The effect of follicular fluid hormones on oocyte recovery after ovarian stimulation: FSH level predicts oocyte recovery. Reprod Biol Endocrinol. 2009 Apr 23;7:35. PubMed PMID: 19389255; PubMed Central PMCID: PMC2679036.
Dobson AT, Davis RM, Rosen MP, Shen S, Rinaudo PF, Chan J, Cedars MI. Methylenetetrahydrofolate reductase C677T and A1298C variants do not affect ongoing pregnancy rates following IVF. Hum Reprod. 2007 Feb;22(2):450-6. Epub 2006 Oct 19. PubMed PMID: 17053001.
Tung JY, Rosen MP, Nelson LM, Turek PJ, Witte JS, Cramer DW, Cedars MI, Pera RA. Variants in Deleted in AZoospermia-Like (DAZL) are correlated with reproductive parameters in men and women. Hum Genet. 2006 Feb;118(6):730-40. Epub 2005 Nov 22. PubMed PMID: 16328470.