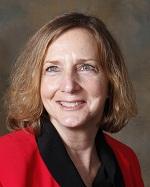 Marcelle I.
Cedars, MD
Professor
Director, Division of Reproductive Endocrinology
 
Contact Information
Mailing Address:
499 Illinois St., 6th Floor, Box 0916,
San Francisco, CA 94158
Practice Phone:
415-353-7475
Academic Phone:
415-353-9776
Academic Fax:
415-353-7744
Academic Assistant:
415-353-3071, 415-353-9776
Research/Clinical Interests
Polycystic Ovarian Syndrome: Epidemiologic evaluation of PCOS in adolescent females, effect of the PCOS phenotype on cardiovascular risk; study of the intrafollicular environment, clinical and genetic markers of ovarian aging; assisted reproductive technologies, development of new oocyte/embryo freezing protocols, research into new ovulation induction protocols for the difficult patients, fertility preservation for cancer patients.
Education/Training
| Year | Institution & Location | Degree | Field of Study |
| --- | --- | --- | --- |
| 1981    | University of Texas Southwestern School of Medicine, Dallas, Texas | MD | Medicine |
| 1981-85    | Parkland Memorial Hospital, Dallas, Texas | Internship/Residency | Obstetrics and Gynecology |
| 1985-87 | University of California Los Angeles, California | Fellowship | Reproductive Endocrinology |
| 2003 | Harvard School of Public Health | Course for Vice-Chair | Leadership |
| 2004-05 | ELAM (Executive Leadership In Academic Medicine), Drexel University College of Medicine, Philadelphia |   | Leadership Training |
Achievements & Recognition
| Year | Major Honors |
| --- | --- |
| 1994-present | (most recent nomination 2007) Best Doctors in America |
| 1997 | Good Housekeeping: Best Doctors for Women |
| 2002, 2004, 2006 | Best Physicians; San Francisco Magazine |
Selected Publications
Letourneau JM, Ebbel EE, Katz PP, Oktay KH, McCulloch CE, Ai WZ, Chien AJ, Melisko ME, Cedars MI, Rosen MP. Acute ovarian failure underestimates age-specific reproductive impairment for young women undergoing chemotherapy for cancer. Cancer. 2011 Aug 17. doi: 10.1002/cncr.26403. [Epub ahead of print] PubMed PMID: 21850728.
Huddleston HG, Rosen MP, Gibson M, Cedars MI, Fujimoto VY. Ethnic variation in estradiol metabolism in reproductive age Asian and white women treated with transdermal estradiol. Fertil Steril. 2011 Sep;96(3):797-9. Epub 2011 Jul 20. PubMed PMID: 21774930.
Singer ST, Vichinsky EP, Gildengorin G, van Disseldorp J, Rosen M,Cedars MI. Reproductive capacity in iron overloaded women with thalassemia major. Blood. 2011 Sep 8;118(10):2878-81. Epub 2011 Jul 14. PubMed PMID: 21757620; PubMed Central PMCID: PMC3172803.
Harman SM, Vittinghoff E, Brinton EA, Budoff MJ, Cedars MI, Lobo RA, Merriam GR, Miller VM, Naftolin F, Pal L, Santoro N, Taylor HS, Black DM. Timing and duration of menopausal hormone treatment may affect cardiovascular outcomes. Am J Med. 2011 Mar;124(3):199-205. Review. PubMed PMID: 21396500; PubMed Central PMCID: PMC3107840.
Rosen MP, Johnstone E, Addauan-Andersen C, Cedars MI. A lower antral follicle count is associated with infertility. Fertil Steril. 2011 May;95(6):1950-4, 1954.e1. Epub 2011 Mar 3. PubMed PMID: 21376313; PubMed Central PMCID: PMC3080442.
Lamb JD, Shen S, McCulloch C, Jalalian L, Cedars MI, Rosen MP. Follicle-stimulating hormone administered at the time of human chorionic gonadotropin trigger improves oocyte developmental competence in in vitro fertilization cycles: a randomized, double-blind, placebo-controlled trial. Fertil Steril. 2011 Apr;95(5):1655-60. PubMed PMID: 21315341.
Lamb JD, Johnstone EB, Rousseau JA, Jones CL, Pasch LA, Cedars MI, Huddleston HG. Physical activity in women with polycystic ovary syndrome: prevalence, predictors, and positive health associations. Am J Obstet Gynecol. 2011 Apr;204(4):352.e1-6. Epub 2011 Feb 2. PubMed PMID: 21288501.
Shahine LK, Kuppermann M, Davis G, Creasman J, Cedars MI. Patient willingness to participate in a clinical trial with preimplantation genetic diagnosis. Fertil Steril. 2008 Apr;89(4):879-84. Epub 2007 Nov 5. PubMed PMID: 17980367.
Letourneau JM, Ebbel EE, Katz PP, Katz A, Ai WZ, Chien AJ, Melisko ME, Cedars MI, Rosen MP. Pretreatment fertility counseling and fertility preservation improve quality of life in reproductive age women with cancer. Cancer. 2011 Sep 1. doi: 10.1002/cncr.26459. [Epub ahead of print] PubMed PMID: 21887678.
Zamah AM, Mauro MJ, Druker BJ, Oktay K, Egorin MJ, Cedars MI, Rosen MP. Will imatinib compromise reproductive capacity? Oncologist. 2011;16(10):1422-7. Epub 2011 Sep 23. PubMed PMID: 21948652.
Tran ND, Cedars MI, Rosen MP. The Role of Anti-Mullerian Hormone (AMH) in Assessing Ovarian Reserve. J Clin Endocrinol Metab. 2011 Sep 21. [Epub ahead of print] PubMed PMID: 21937624.