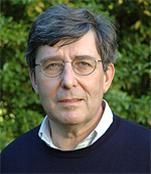 Marco
Conti, MD
Contact Information
Mailing Address:
513 Parnassus Ave, Box 0556,
San Francisco, CA 94143
Academic Phone:
415/476-9214
Academic Fax:
415/502-7866
Academic Assistant:
415/476-2695
Research Interests
Dr. Conti's research focuses on signal transduction required for germ cell development. Over the past 15 years, we have charted signaling pathways controlling oocyte meiotic maturation and competence for development into an embryo. We have identified critical signals arising in the somatic cells at the time of ovulation that are required to establish oocyte developmental competence. Genetic models that disrupt these pathways and compromise developmental competence and early embryo development have been established.
Focus of the experiments is on understanding how disruption of developmental competence in these genetic models is reflected in the pattern of recruitment of maternal mRNA translation into proteins critical for nuclear reprogramming and early embryo development. This strategy has the potential to identify components critical for the epigenetic regulations required for early embryo development. The impact of this research program on stem cell research is twofold. These studies are relevant to the understanding of the mechanisms controlling cell replication and nuclear reprogramming during preimplantation embryo development and lineage specification.
A better understanding of the biochemical mechanisms controlling oocyte maturation is essential for successful development of embryonic stem cells into artificial gametes. In addition, they will provide insights into mechanisms necessary for successful somatic nuclear transfer critical to the derivation of hESC for therapeutic use. Other interests include fertility preservation for cancer patients.
Education/Training
| Year | Institution & Location | Degree | Field of Study |
| --- | --- | --- | --- |
| 1974 | University of Rome School of Medicine, Italy | M.D. | Reproductive Biology |
| 1974-75 | University of Rome School of Medicine, Italy | Postdoc | Reproductive Biology |
| 1975-77 | National Institutes of Health, Bethesda, MD | Postdoc | Endocrinology |
Achievements & Recognition
| Year | Major Honors |
| --- | --- |
| 1975-77 | International Fogarty Fellow |
| 2000 | Phi Beta Kappa Teaching Excellence Award |
| 2001 | Sandler Foundation Senior Investigator Award |
| 2003 | Society for the Study of Reproduction Research Award |
| 2006 | Board of Directors Society for the Study of Reproduction |
Selected Publications
Jin S-LC, Richard F, Kuo W-P, D'Ercole AJ, Conti M (1999) Impaired growth and fertility of cAMP-specific phosphodiesterase PDE4D deficient mice. Proc Natl Acad Sci USAÂ 96:11998-20003.
Park JY, Su Y-Q, Ariga M, Law E, Jin S-LC, Conti M (2004) EGF-like Growth Factors as Mediators of LH Action in the Ovulatory Follicle. Science 303: 682-4.
Masciarelli S, Horner K, Liu C, Park S, Hinckley M, Hockman S, Nedachi T, Jin C, Conti M, Manganiello V (2004) Cyclic nucleotide phosphodiesterase 3A* (PDE3A)-null mice, a genetic model of female fertility. J Clin Invest 114: 196-205.
Han SJ, Chen R, Paronetto MP, Conti M (2005) Wee1B is an oocyte-specific kinase involved in the control of meiotic arrest in the mouse. Curr Biol 15: 1670-6.
Jin Han S, Vaccari S, Nedachi T, Andersen C, Kovacina K, Roth R, Conti M (2006) Protein Kinase B/Akt Phosphorylation of PDE3A and Its Role in Mammalian Oocyte Maturation. Embo J. 13; 25(24): 5716-25.