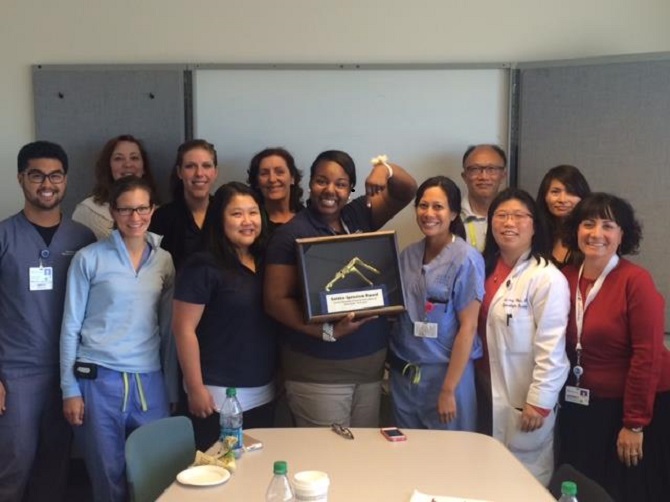 The UCSF Gynecologic Oncology Services are committed to meeting the complex needs of women with cancers of the reproductive tract. If you and your family have been diagnosed with gynecologic cancer, our team is ready to help. For appointments, please call 415-353-9600.
UCSF Mission Bay Gynecologic Oncology Service
UCSF Bakar Precision Cancer Medicine Building
1825 4th St., 6th Floor
San Francisco, CA 94158
Tel: 415-353-9600
Fax: 415-885-7662 / 415-353-7657 /415-353-7766
To Request an Appointment Online:
UCSF Gynecologic Oncology at Greenbrae
1100 South Eliseo Dr., Suite 1
Greenbrae, CA 94904
Phone: (415) 353-9600
Fax: (415) 885-7662
For appointments: Call 415-353-9600
Clinic Day: Fridays Only
UCSF Dysplasia Clinic
1600 Divisadero St., 4th Floor, Box 1718
San Francisco, CA 94115
Clinic Hours: Mon ~ Fri 8:00am to 5:00pm
Tel: 415-514-0800
Fax: 415-353-9953
Map  Gyno MZ Map.pdf
Parking and Transportation

Our clinical practices strive to provide exceptional customer service to all of our patients, their families and visitors. If you'd like to recognize an employee for the care or service you received, please complete our online form to send THANKS to one or more employees.