"Reclaiming Health and Wellness for Black Births"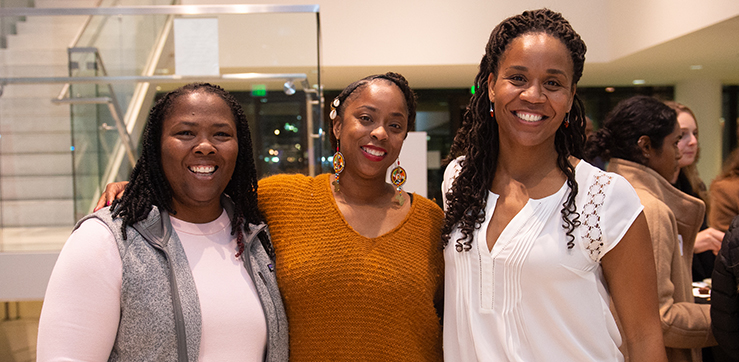 EMBRACE is a clinical program developed to give Black mothers and Black pregnant people an opportunity to receive prenatal care from an intentional angle of racial consciousness.
EMBRACE asserts a deliberate and unapologetic stance around holding Black mothers, Black pregnant people and their families with a model of care where social and economic factors that affect their health can be identified and addressed.
Our principle goals are:
To sustain and support the creation of Black lives with transformative and holistic wellness
To reclaim cultural wisdom and integrate it in modern, systemic health care as an option for birthing Black families so that the beginning of their mothering and parenting is done with a conscious and empowered choice.
EMBRACE prenatal care includes:
Village building with other Black families
Race-concordant care
Culturally specific & relevant conversations
Integrated behavioral healthcare
Mindfulness (through meditation, yoga, aromatherapy, and indigenous rituals)
Extension of care up to 1 year post-partum
EMBRACE has supported 14 Black Families since September 2018
EMBRACE Partners & guest facilitators:
SisterWeb
BareWithMe
Dr. Zea Malawi, Expecting Justice
Dr. Ifeoma Udoh
Dr. Alicia Swartz
EMBRACE funders
Tipping Point
Joseph & Vera Long Foundation
Mt Zion Healthcare Fund
UCSF Center of Excellence in Women's Health
Would you like to contribute to health equity?
Questions?
Contact: [email protected]
For more information, please visit the EMBRACE website