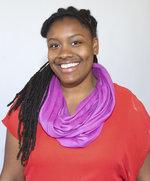 Mzimeli
Morris, MD
Graduated - Class of 2017
Faculty Position – Montefiore – Bronx, NY
Education/Training
| Year | Institution | Degree | Field of Study |
| --- | --- | --- | --- |
| 2017 | University of California, San Francisco | Residency | Obstetrics, Gynecology and Reproductive Sciences |
| 2013 | Temple University Medical School- Philadelphia, PA | MD | Medicine |
| 2008 | Bryn Mawr College- Bryn Mawr, PA | BA | Biology |
Research & Professional Experience
| Year |   |
| --- | --- |
| 2007-2008 | Haverford College Department of Microbiology |
| 2006-2007 | Haverford College Department of Biology |
| 2005 | University of Toronto Department of Immunology |
| 2004 | University of Washington Department of Biochemistry |
| 2003 | National Institutes of Health Clinical Brain Disorder Branch |
| 2001 | Temple University School of Medicine Department of Urology |
Achievements & Recognition
Year
Major Honors
2013
Recipient of the Leslie Squires Compassion in Medicine Award for exhibiting outstanding compassion for patients.
2008
Young People For Fellowship- Supporting a self-designed social justice project
2008
Social Justice Award and Summer Fellowship- Creating a comprehensive Facilitation Workbook for the Social Justice Pilot Program
Presentations
Social Justice Facilitation Workbook Orientation. Bryn Mawr College Social Justice Pilot Program Facilitators Orientation. Bryn Mawr, PA.
Prevalence of Class 1 Integrons Bearing dfrA7 Cassettes among Fecal Escherichia coli Isolates from Nigeria and Ghana. American Society for Microbiology 108th General Meeting Poster Session. Boston, MA.
Investigating Interactions between the Nucleoskeleton and Cytoskeleton. Minority Trainee Research Forum Poster Session. Bethesda, MD.
Language System Abnormalities in Patients with Schizophrenia: Inflection Deficits Related to a Dysfunction of Frontal-Striatal Circuitry. National Institutes of Health Summer Student Poster Session. Bethesda, MD, and Association for Academic Minority Physicians. Crystal City, VA.