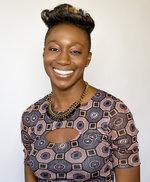 Onouwem (Ono)
Nseyo, MD
Graduated - Class of 2018
Physician - East Bay Sutter Health OBGYN Group, Berkeley, CA
Maternal-Fetal Medicine, health disparities
Education/Training
| Year | Institution | Degree | Field of Study |
| --- | --- | --- | --- |
| 2018 | University of California, San Francisco | Residency | Obstetrics, Gynecology and Reproductive Sciences |
| 2014 | University of California, San Francisco | MD | Medicine |
| 2009 | Stanford University | BA | Human Biology: Children's Health and Health Policy |
Research & Professional Experience
| Year |   |
| --- | --- |
| 2013 | Clinical and Translational Research Pathway Program, UCSF. "How do attitude and perceived control influence the inclination towards shorter interpregnancy intervals?" |
| 2011 | UCSF Bixby Center of Global Health Research, Project Safe Motherhood, Zambia. Investigation of the Non-Pneumatic Anti-Shock Garment (NASG) to reduce maternal mortalities and morbidities due to obstetric hemorrhage in resource poor settings. |
| 2009-2010 | UCSF Breast Care Center. Analysis of macrophage antigen MAC387 and CD68/PCNA as a biomarker for breast cancer and correlation with tumor grade and clinical outcome. Identification of molecular differences between breast cancer among ethnic groups through RNA profiling. |
| 2008 | Center for Health Policy/Center for Primary Care and Outcomes Research, Stanford University. Health policy research on ethnic and racial variants in premature birth, focusing on the impact of environmental and genetic factors on the risk preterm delivery, especially in African American women. |
| 2006-2007 | NIH Short-term Research Training for Minority Students Program, University of Florida. Illustrated the ability of Novasoy®, a soy phytochemical concentrate, to alter the expression of biomarkers associated with apoptotic activity and thus induce antitumorgenesis effects. Investigated the anti-cancer potential of plant extract Hypericum perforatum L. (HPL) with exposure-dependent application to T24 bladder cancer cells. |
Achievements & Recognition
Year
Major Honors
2012
Essential Core Teaching Award Nominee: Recognition for dedication and commitment to learning as a Medical Scholars Program instructor.
2011
Dean's Summer Research Fellowship: Worked with Suellen Miller, PhD, CNM, RN, MHA investigating the role of the Non-Pneumatic Anti-Shock Garment (NASG) to reduce maternal mortalities and morbidities due to obstetric hemorrhage in resource poor settings. Served as field work site coordinator in Kitwe, Zambia for data collection, provider training, and study implementation.
2008, 2009
Collegiate All-American First Team: recognize and reward the best athletes of collegiate women's rugby.
Presentations
Aghajanova L, Rosen M, Cedars MI, Nseyo O, Altman E, Tran ND. "Impact of semen parameters on embryo morphology." Poster Presentation. Society for Gynecologic Investigation (SGI). March 2014
Dean's Summer Research Fellowship Poster Symposium.Preventing Maternal Mortality from Obstetric Hemorrhage in Low-Resource Settings: Measuring Access to Care in Zambia. April 19, 2012 San Francisco, CA. Poster Presentation
American Society of Clinical Oncology (ASCO). Proliferating macrophages are elevated in breast cancer patients at a county hospital and those with early recurrences. June 4-8, 2010 Chicago, IL. Poster Presentation
Publications 
Mukhtar RA, Moore AP, Tandon VJ, Nseyo O, Twomey P, Adisa CA, Eleweke N, Au A, Baehner FL, Moore DH, McGrath MS, Olopade OI, Gray JW, Campbell MJ, Esserman LJ. "Elevated Levels of Proliferating and Recently Migrated Tumor associated Macrophages Confer Increased Aggressiveness and Worse Outcomes in Breast Cancer." Ann Surg Oncol. 2012 May 24. (Epub ahead of print).
Mukhtar RA, Moore AP, Nseyo O, Baehner FL, Au A, Moore DH, Twomey P, Campbell MJ, Esserman LJ. "Elevated PCNA+ tumor-associated macrophages in breast cancer are associated with early recurrence and non-Caucasian ethnicity." Breast Cancer Res Treat. 2011 Nov;130(2):635-44. Epub 2011 Jun 30.
Muktar, Rita A; Nseyo, Onouwem; Campbell, Michael J; Esserman, Laura J. "Tumor-associated Macrophages in Breast Cancer as Potential Biomarkers for New Treatment and Diagnostics." Expert Review of Molecular Diagnostics. January 2011, Vol. 11, No. 1 , p 91-100.