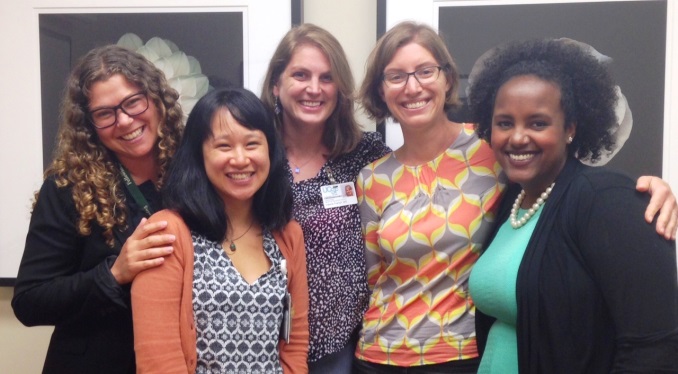 The University of California, San Francisco (UCSF), Fellowship in Family Planning began in 1991 as the first Fellowship site. Primarily based at San Zuckerberg Francisco General Hospital (ZSFG - the city and county hospital of San Francisco), UCSF's unique program allows fellows to participate in a fully integrated clinical and research environment. Fellows work directly with leaders in the field of family planning, conducting clinical trials, epidemiological studies, qualitative research, policy evaluation, and international training and research. Fellows provide clinical care at one of the largest second-trimester outpatient clinics in the country. In addition to all ob/gyn subspecialty fellowships, UCSF has fellowships in infectious diseases and women's health epidemiology. Along with advanced family planning clinical skills, fellows at UCSF solidify their generalist skills by serving as attending obstetricians and general gynecologists. Fellows are mentored by Director Jennifer Kerns and Associate Director Biftu Mengesha, as well as Christine Dehlendorf, Fellowship Director for Family Medicine. In addition to ob/gyn graduates, the UCSF fellowship accepts one family medicine-trained fellow every year.
Program length: 2 years
Program application deadline: Applications for the Fellowship in Family Planning are only accepted online www.familyplanningfellowship.org. The application deadline is May 22 for ob-gyns and September 25 for family medicine.
Program Directors: Director: Jennifer Kerns, MD, MAS, MPH; Associate Director: Biftu Mengesha, MD, MAS.
Director for Family Medicine: Christine Dehlendorf, MD, MAS