Greetings! Thank you for your interest in supporting URI. URI promotes the increase of diversity in the field of medicine and we are proud of its incredible success.
"I loved my experience at URI and will be reaching out soon to see if there is any way I can come back and help the newer URI cohorts! Thank you to everyone!!!" – 2020 URI Graduate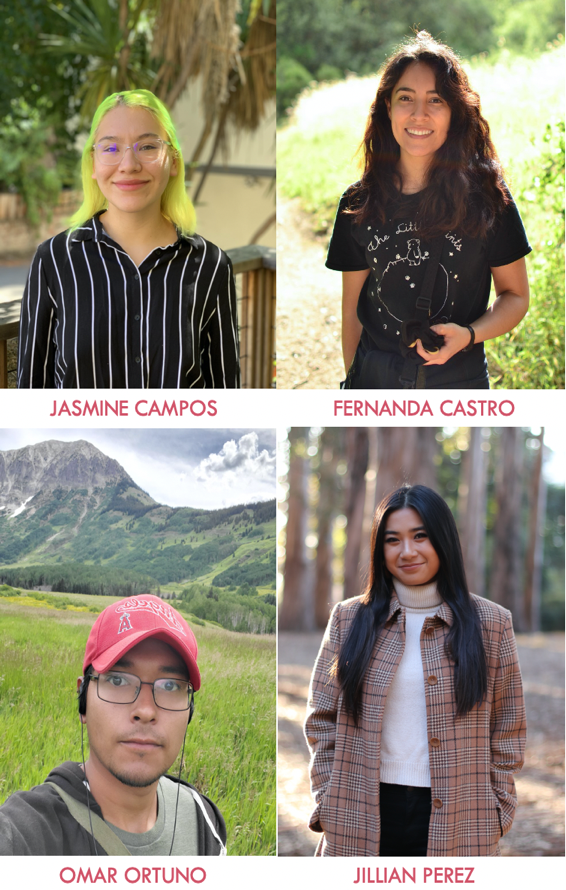 This summer, the UCSF/Kaiser Permanente Undergraduate Research Internship (URI) Program graduated its 12th cohort of four deserving students in extraordinary circumstances due to COVID and the closure of the basic science labs. We held a contracted program utilizing remote didactics and clinical research projects. Since their summer program has ended, our interns have continued their work in research groups here at UCSF and kept strong in their studies at Berkeley. As the co-directors of this program, we are so proud of what they have accomplished. This would not be possible without the support of our donors, for whom we are so grateful.
Having met the challenges of 2020, we are now looking toward the challenges of 2021. Our commitments for 2021 include:
Bringing back the rest of the accepted students from 2020 who were not able to participate (all 12 are eager to return);
Continuing to offer didactics, mentorship and the URI symposium remotely;
Preparing for all-or-partially-remote research projects;
Guaranteeing that the students will have the technical support (computers, software and program access) for remote work;
Increasing access to URI by adding an additional remote didactic and mentoring track for up to 20 under-represented pre-med students at UC Berkeley, who will receive a certificate for participation.
This year, we also started remote events for our URI alums; and at our first event, 30 URI alums joined us remotely, from Christine Chilaka, a MS3 at Ohio State to Abby Cortez, a third year resident in orthopedic surgery at UCLA.
Over the last 12 years, we have provided a supportive pathway for over 150 college students, most first-generation students and students from backgrounds underrepresented in medicine, with meaningful medical research opportunities, mentorship, and leadership training. Especially these days, we are particularly proud that we are a safe haven and welcome Dreamers into our program. Today, we have 32 URI alums enrolled in medical school, 18 in residency programs, 2 in fellowship programs, 2 in Nurse Practitioner graduate school and 1 in nursing school, with 2 MD and 3 NP alums in practice. We currently have 7 URI alums this year in the application process for medical school. We continue to mentor our alums for more than the ten years we promised when they were in the program!
Please take a few minutes to listen to the journey of Maribel Patiño, an MD/PhD candidate at UC San Diego, who shares in this podcast how our URI program opened up the door to a research career for her, when she was unable to get into a lab at UC Berkeley as an undergraduate due to high demand of other students. Maribel gives well-deserved kudos to her lab mentor, Dr. Sinthia Mellon, in this interview, and we echo these sentiments as Dr. Mellon has been an amazing and stalwart mentor for URI.
"The program still provides you with an amazing network of mentors, supporters, and alums." - 2020 URI Graduate
We hope to continue our tradition of inspiring smart, motivated, diverse and dedicated young adults to pursue careers in the medical field. Will you help us achieve this goal? We hope you will consider donating in support of URI. A gift of any amount will contribute and impact URI's mission.
To make a gift online, please click here. If you prefer to make a gift by check, please contact Evelyn Rodewald, 415-688-1284. Thank you again for your consideration and partnership in fostering the next generation of leaders in medicine!
We thank you! You are making a difference in whichever way you contribute to URI!
Sincerely,
Andrea V. Jackson MD, MAS
Assistant Professor
University of California San Francisco (UCSF)
Obstetrics, Gynecology & Reproductive Sciences
Centering Pregnancy for Black Women, Co-Director
UCSF School of Medicine Dean's Leader
Differences Matter: Education Action Group
UCSF/Kaiser Permanente Undergraduate Research Internship (URI), Co-Director
Patricia A. Robertson MD
Professor
Associate Chief of Academic Affairs
Division of Maternal Fetal Medicine
Department of Obstetrics, Gynecology and Reproductive Sciences
Inaugural and Sustaining Member, Haile T. Debas Academy of Medical Educators
Co-founder and Co-director, UC/Kaiser Undergraduate Research Internship
University of California at San Francisco
Juan J. Guerra, MD
Department of OB/GYN, Kaiser Permanente East Bay Service Area
The Permanente Medical Group
Program Co-Director, KP Introduction to Integrated Health Care (IIHC) Program
Co-Founder, Co-Director KP Undergraduate Research Program (URI)
Co-Founder, KP Salud en Espanol Module
Jeannette Lager, MD, MPH
Associate Professor
Director of Medical Student Education
Department of Obstetrics, Gynecology and Reproductive Sciences
University of California, San Francisco
---
Thank you to our 2020 Donors!
Kaiser Hospital Foundation $29,900.00
Dr. Rebecca Jackson $15,000.00
UCSF OBGYN-RS Department $9, 440.00
Drs. Nanette Gartrell and Dee Mosbacher $3,000.00
Dr. Katherine Gregory $250.00
Anonymous $250.00
Laura Minikel $200.00
Dr. Camille Roque $200.00
Dr. Daniel Lowenstein $100.00
Dr. Lisa Montes $100.00
Dr. Melissa Rosenstein $100.00
Dr. Kirsten Salmeen $100.00
Dr. Maida B. Taylor $100.00
Dr. Rebekah Kaplan $50.00