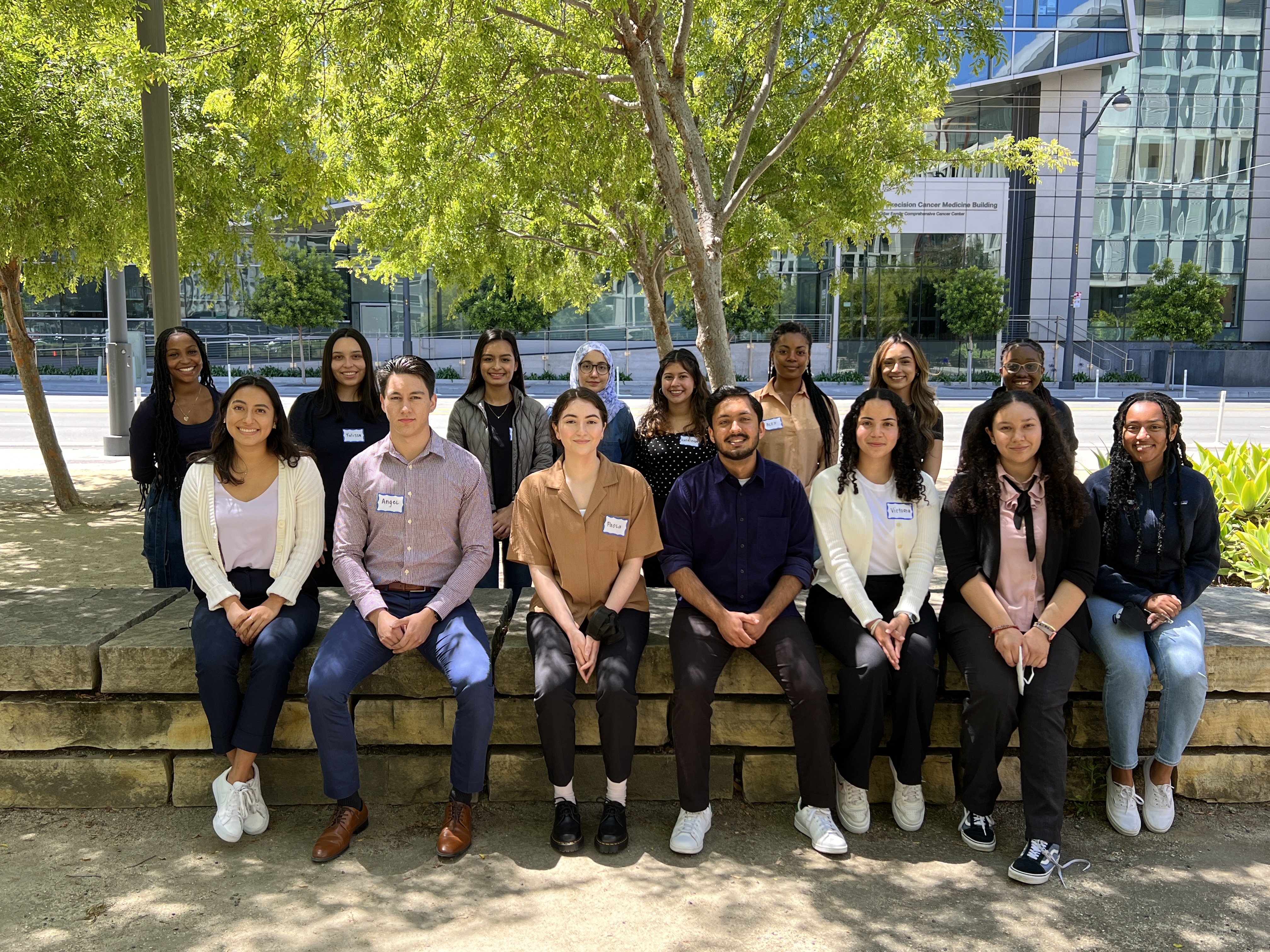 Founded in 2009, the UCSF/ Kaiser Permanente Undergraduate Research Internship (URI) was created to build a supportive pathway for underrepresented University of California, Berkeley, students interested in a career in medicine to address specific challenges these students face.
Annually, URI engages 16 interns in a meaningful summer research project, clinical shadowing at UCSF in OBGYN, Anesthesia and Family Medicine, didactics, leadership training, and extensive mentoring during the 8-week program. The program directors also offer mentoring through the medical school application process.
Program Outcomes
Our program has graduated 200 students as of 2022.
Please note some outstanding current achievements from our alumna:
Oluchukwu Okwu enters UCSF School of Nursing to earn her nursing degree, her master's degree and her nurse practitioner certificate
Connie Rios Escobar starts her MPH program at the University of Michigan (Ann Arbor MI)
Joselvin Galvan starts a Master Science program at the University of Vermont (Burlington, VT)
Alondra Saenz-Alvarez begins medical school at AT Still University (Mesa, AZ)
Cassandra Cu starts medical school at Tufts University (Boston, MA)
Nina Nguyen starts medical school at the University of California, Davis (Sacramento, CA)
Alejandra Rivas begins medical school at University of California, San Francisco (SF, CA)
Justin Wing starts medical school at the University of Maryland (Baltimore, MD)
Kaylynn Conant starts medical school at Western University (Pomona, CA)
Kathrin Zimmerman MD, started her residency in Otolaryngology and Head and Neck Surgery at the University of Wisconsin – Madison
Christine Chilaka MD started her residency in Physical Medicine and Rehabilitation at the University of Washington (Seattle, WA)
Catherine Chan MD started her residency in Family and Community Medicine at San Francisco General Hospital/UCSF (SF, CA)
Maria Escudero-Fung MD MEd started her residency in Diagnostic Radiology at the University of California, Davis (Sacramento, CA)
Jessica Dominguez MD MPH started her residency in emergency medicine at University of California, Fresno (Fresno, CA)
Amy Yu MD started her fellowship in multiple sclerosis at Columbia University (NYC) after finishing her neurology residency at Yale University (New Haven, Conn.)
Alumni Engagement
The URI program has a growing network of URI graduates who contribute back through peer-to-peer support, by mentoring new URI interns, and serving as ambassadors for our program.
Our Leadership
Please consider donating to URI - Our program cannot continue without your support. Donations will help us offset intern stipends, and support our continuing effort to increase diversity in the health professions.  Go here to donate.
---
The application for the Summer 2023 URI Program is now closed. 
---
Hear from URI Alums

"[URI] is such a motivator. I have never been so certain that I can become a physician one day. I hope other people who have similar goals can feel the same way I feel now." – URI Graduate
"URI restored my passion for medicine and my confidence that in making it. It also made me aware of the many ways to become a physician and gave me access to valuable contacts who can help me achieve my goals.!" - URI Graduate
Video Testimonials 
A few of our URI graduates have shared about their experiences in the URI program . See what they have to say!