To build a more supportive pathway for underrepresented University of California, Berkeley, undergraduate students interested in a career in medicine, we continue to develop our Undergraduate Research Internship program (URI). Annually, URI engages 16 interns in a meaningful research project, clinical shadowing at UCSF and Kaiser Oakland, didactics, leadership training, and extensive mentoring during the 8-week program, as well as through the medical school application process. The program directors also support the growing network of URI graduates who contribute back through peer-to-peer support, and by mentoring new URI interns.
---
Summer 2019 Application NOW OPEN!
Application Requirements:
Complete this URI 2019 Application Form (including a short essay, uploading your resume and transcript).
After you complete the Application Form, the final piece of your URI application is two recommendations of your work. Recommenders can be a professor, GSA, program director, advisor or high school counselor who knows your work. At least one should be a UC Berkeley professor or GSA. Send the Recommendation Form link to two recommenders and make sure each completes the online form: https://ucsf.co1.qualtrics.com/jfe/form/SV_8cgxV9yAfVCmIzX
Application deadline is Friday, January 4th, 2019 at noon. 
More details about the application process and URI Program here. 
---
URI's 10th Anniversary Celebration
The Undergraduate Research Internship Program celebrated 10 years during a special anniversary dinner at UCSF Mission Bay on Monday, July 16, 2018. 
URI's co-founders, co-directors, research mentors, URI graduates and supporters gathered together to commemorate this milestone and reflect on the many impacts of the program's first decade.
Photographer: Colin Huang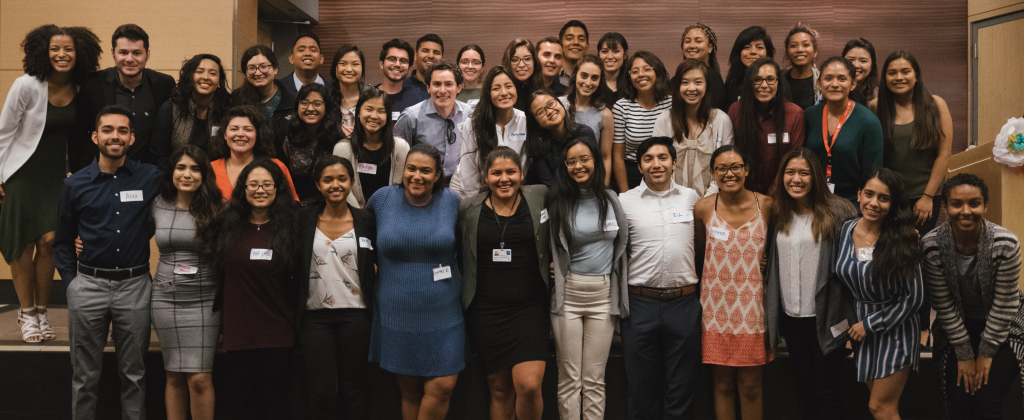 Pictured here: URI Alums and 2018 URI Interns at the 10th Anniversary Celebration in 2018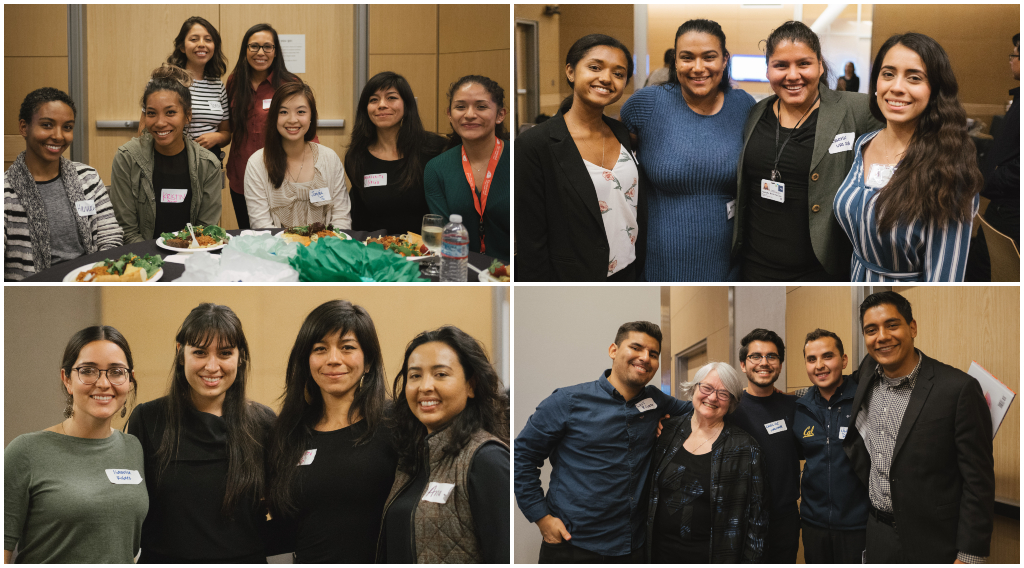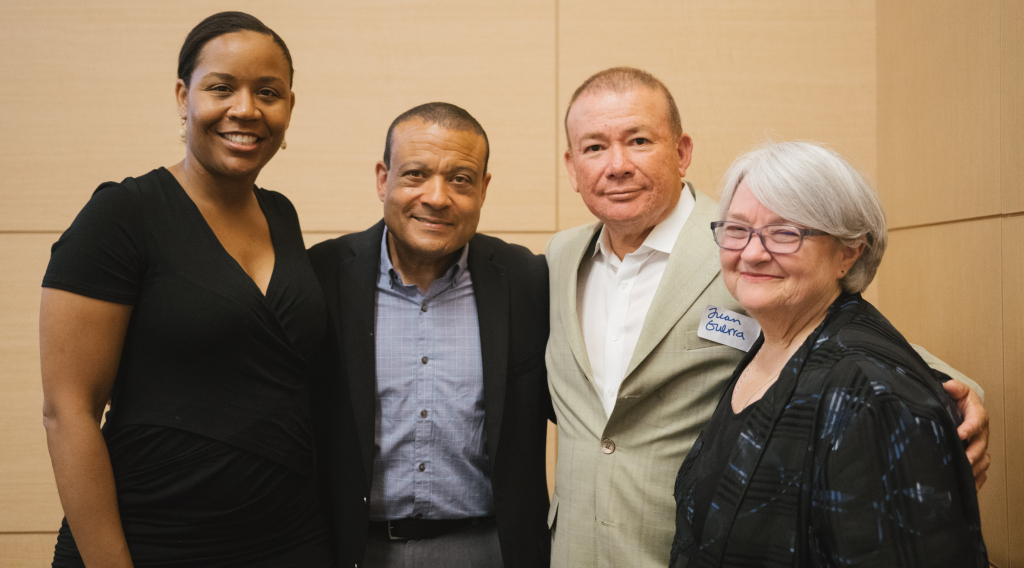 Pictured here: URI Co-Directors Dr. Andrea Jackson, Dr. Juan Guerra, & Dr. Patricia Robertson with Keynote Speaker Dr. Lee Jones
---
URI Program Update
During Summer 2018, URI graduated its tenth cohort of UC Berkeley undergraduate students.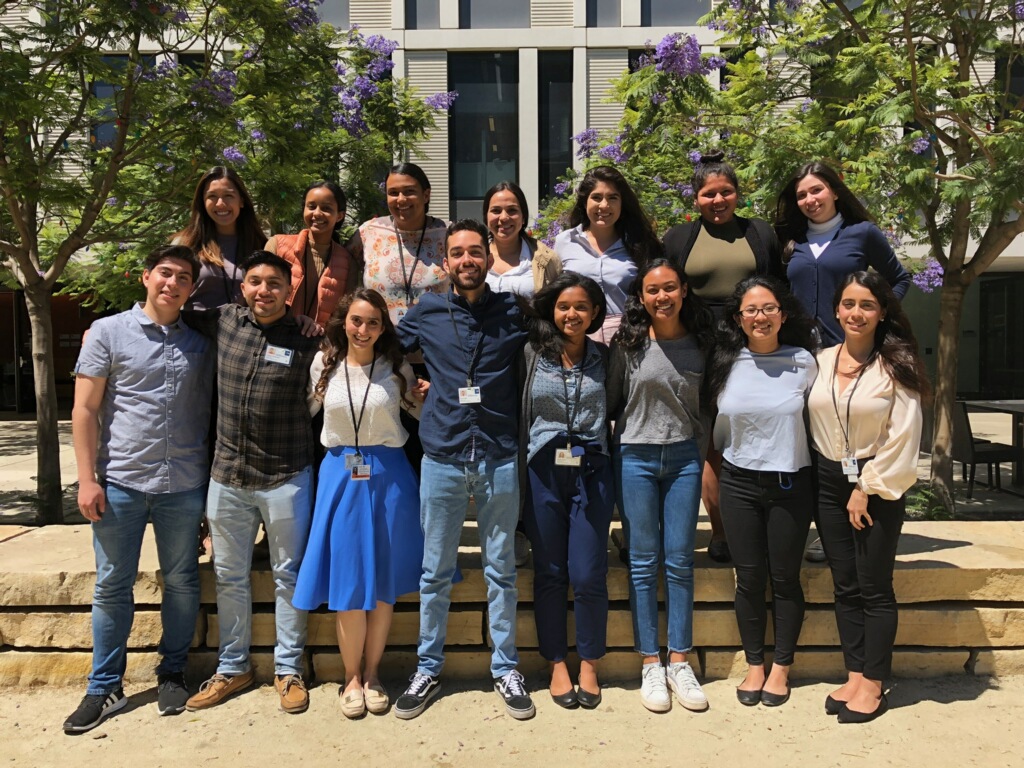 The URI 2018 Cohort
"[URI] is such a motivator. I have never been so certain that I can become a physician one day. I hope other people who have similar goals can feel the same way I feel now." – URI Graduate
"URI restored my passion for medicine and my confidence that in making it. It also made me aware of the many ways to become a physician and gave me access to valuable contacts who can help me achieve my goals.!" - URI Graduate
Video Testimonals
A few of our URI graduates have sent us videos recounting their experiences in the URI program. Please take a look at what they have to say!
Did you know that of our URI grads:
30% have obtained a non-MD degree since graduating from URI.
20% are currently attending medical school.
7% have graduated from a medical school program.
43% work in healthcare currently.
18% work in research.
9% work in public health.

Admission offers to our URI grads include: UCSF, UCLA, UCSD, UCD, UCI, USC, Stanford, Northwestern, Harvard, Washington University, Columbia, Mount Sinai and the University of Washington